This month's Learning Circuit's blog Big Question is "What will workplace learning look like in 10 years".   Triggered by Jay & Harold's post and reactions (and ignoring my two related posts on Revisiting and Learning Design), it's asking what the training department might look like in 10 years.   I certainly   have my desired answer.
Ideally, in 10 years the 'training department' will be an 'organizational learning' group, that's looking across expertise levels and learning needs, and responsible for equipping people not only to come up to speed, but to work optimally, and collaborate to innovate.   That is, will be responsible for the full performance ecosystem.
So, there may still be 'courses', though they'll be more interactive, more distributed across time, space, and context.   There'll be flexible customized learning paths, that will not only skill you, but introduce you into the community of practice.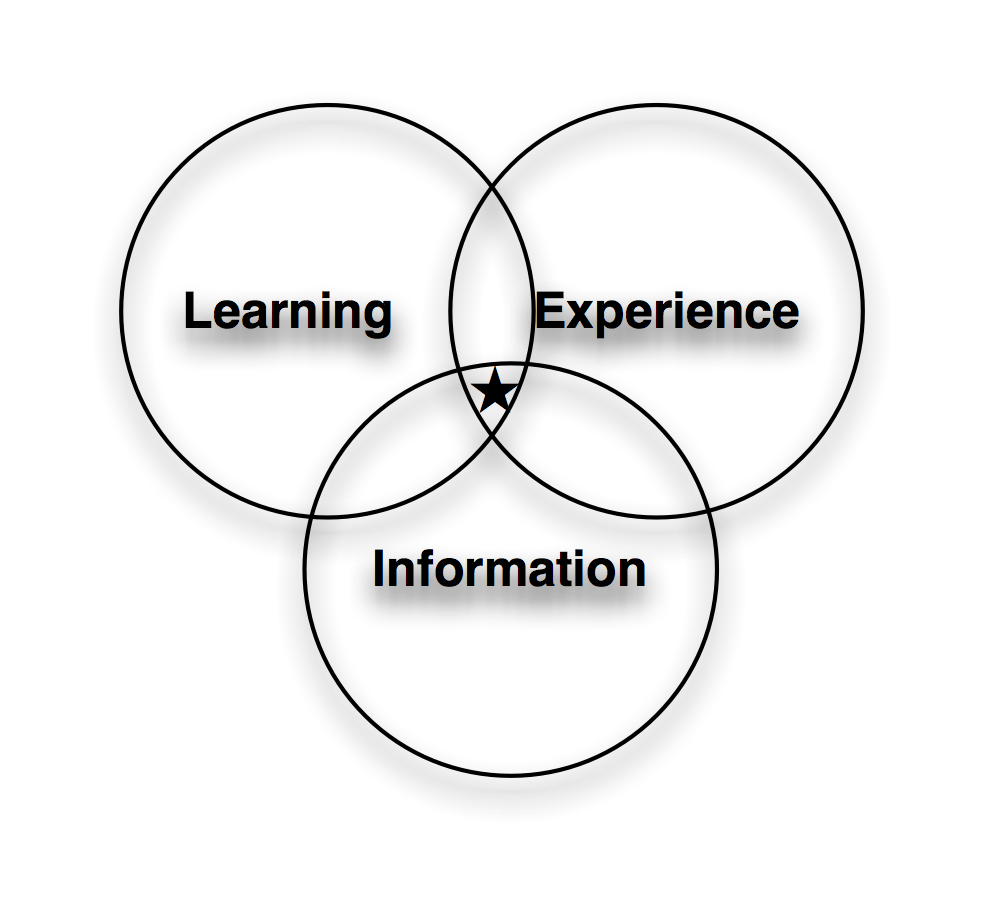 However, the community of practice will be responsible for collaboratively developing the content and resources, and the training department will have morphed into learning facilitators: refining the learning, information, and experience design around the community-established content, and also facilitating the learning skills of the community and it's members.   The learning facilitators will be monitoring the ongoing dialog and discussions, on the lookout for opportunities to help capture some outcomes, and watching the learners to look for opportunities to develop their abilities to contribute.   They'll also be looking for opportunities to introduce new tools that can augment the community capabilities, and create new learning, communication, and collaboration channels.
Their metrics will be different, not courses or smile sheets, but value added to the community and it's individuals, and impact on the ability of the community to be effective.   The skill sets will be different too: understanding not just instructional but information and experience design, continually experimenting with tools to look for new augmentation possibilities, and having a good ability to identify and facilitate the process of knowledge or concept work, not just the product.
10 years from now the tools will have changed, so it may be that some of the tasks can be automated, e.g. mining the nuggets from the informal channels, but design & facilitation will still be key.   We'll distribute the roles to the tools, leaving the important pattern matching to the facilitators.
At least, that's what I hope.