No, not a diagram that's an example, a diagram about examples!  I created this because I needed a diagram to represent examples. I've written about them, and I have diagrams for other components of learning like models. However, I wanted to capture some important points about examples. So here we go.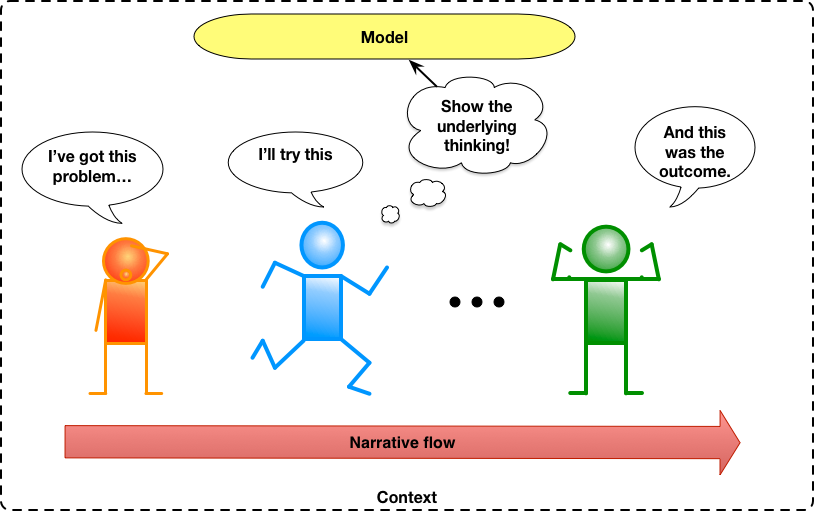 The idea here is that an example should be a story, with narrative flow. You start with a problem, and flow through the process to the outcome.
One of the important elements along the way is showing the steps  and the  underlying thinking. Experts may be saying "you do this, then this" but what they're not articulating is important to. It's more like "I could've done this  or this, but because of this…" and that needs to be heard.
Even better if a mistake was made, caught, and remedied. Showing that, and how, you monitor performance as you go is important for learners to see. That's not illustrated here, because it  is optional.
What is captured here is that there is (or should be) a conceptual model guiding your performance, and that should be explicitly referenced in the thinking. It should show how the model was instantiated because of the context, and how it led to the outcome.
These, I argue, are important points about examples that are reflected in the work of Schoenfeld as captured in Cognitive Apprenticeship (by Collins & Brown). Making thinking visible is an important component of learning whether classroom or workplace. So, have I shown  my thinking?