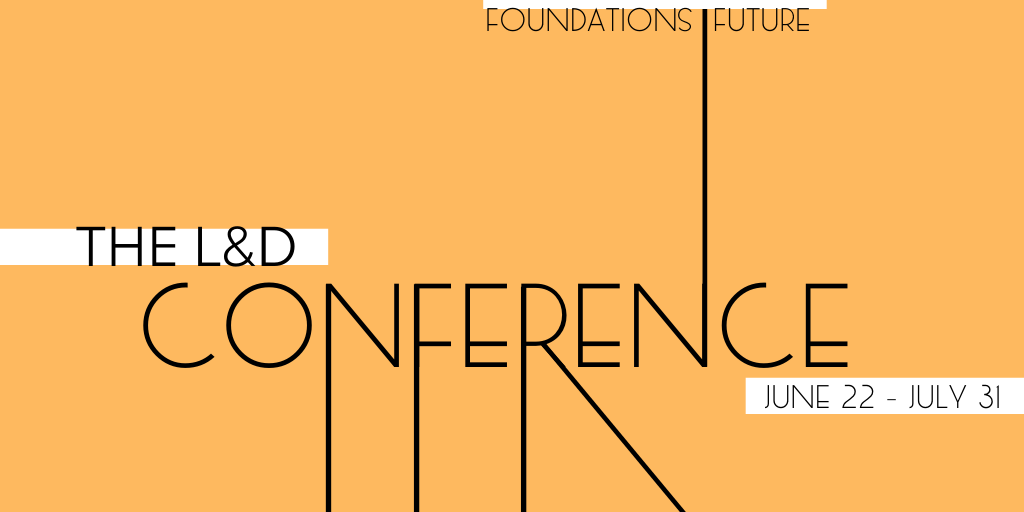 The L&D conference, starting today, has a wide variety of things going on. I'm actually impressed, because in addition to the asynchronous and synchronous sessions I knew about, there are a number of other things going on. Including things I'm in. So, do you wanna talk meaning, learning science, and more…? Here's when and how.
In addition to the presenters who have prepared asynchronous learning experiences, and the live presentations by the same and others, there are other things going on. There are panels on, for instance, on diversity & inclusion, state of learning, learning technology, women in learning, as just a few. There are also debates on games, evaluation, to e- or not to e-, at least. Lots of interesting topics. But wait, there's more!
There are also networking sessions, a quiz show, roundtable breakouts, breakfast/cocktail (depending on timezone) networking, … There are also some interviews with prominent folks, both specifically for the conference and some legacy ones courtesy of Guy Wallace (HPT guru). And there's either or both of more I don't know about, and more to come.
A special mention for the CrowdThinking project, in collaboration with IBSTPI. My colleague, Fernando Senior, will be leading an event to understand the current and anticipated requirements for L&D roles. And there's a survey you're requested to fill out regardless of whether you're attending the conference. Please help!
As for me, first, my asynchronous session is on Learning Science 101. I've created some short videos that talk about, and illustrate, a number of things our cognitive architecture has to account for. And, hint hint, it presages something hopefully to be announced soon.
My synchronous sessions (two different times; they're making a serious effort to reach out globally) are 3PM ET (noon PT) Wed July 1, and 11AM ET (8AM PT) on July 8. Here, I'll be talking about what I think is a huge missed opportunity and addressable (tho' not simple) element of our learning design. I'll also be part of the panel on learning science (The State of Learning) 8AM PT July 9 and 11 AM PT July 17. And, a reprise of the great debate on evaluating learning or impact (4PM PT 25 June).
And, importantly, I'll be holding some office hours where we can truly talk about learning science, meaningfulness, and more! So will the other presenters. (They're still to be set; I'll update here when I know!)
Of course, there is a host of other really great speakers. Have a look at this lineup! Also, guests for a variety of things will include people like Charles Jennings & Jos Arets, Paul Kirschner, and many many more. Most of the live sessions have two times, so there's a good chance you can catch them sometime. And there's no overlap (so far ;), but things going on every day.
If, by the way, you are thinking about attending the conference, but have some struggles with cost, get in touch with me. I may have a way to help out ;).  I hope to see you there, whether you want to be talking meaningful learning, or for any of the other myriad reasons.
As you can probably infer, I'm interested in this. It's not surprising, but most online events have mimicked face-to-face events. Webinars, basically. Here there's more going on. I don't expect all of it to work (though it all sounds good), but I love that they're experimenting to find ways to go beyond. We'll all learn from this initiative. Hope to see you there if you wanna talk meaning, learning science, and more…