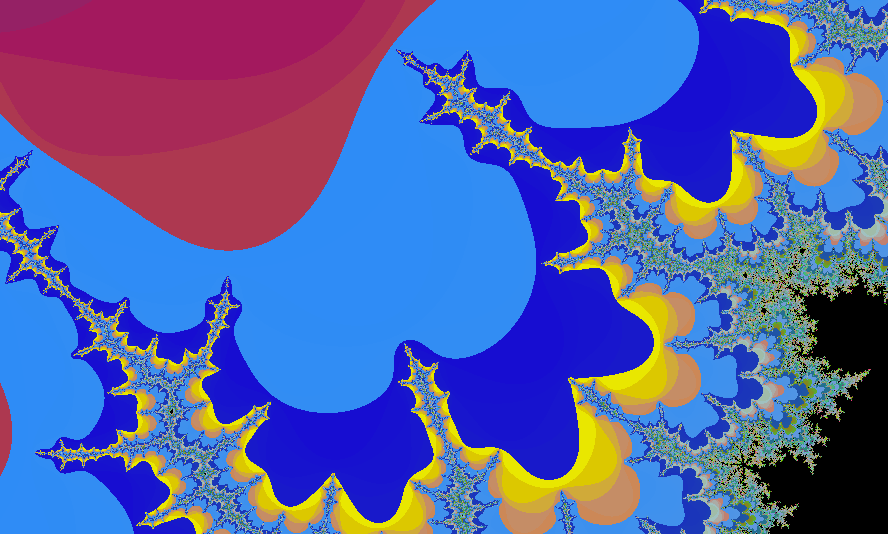 I recently mentioned that one of the problems with research is that things are more interconnected than we think. This is particularly true with cognitive research. While we can make distinctions that simplify things in useful ways (e.g. the human information processing system model*), the underlying picture is of a more interactive system.  Which underpins why it makes sense to talk about Learning Experience Design (LXD) and not just instructional design. We need to accommodate complexity in learning design.  (* Which I talk about in Chapter 2 of my learning science book, and in my workshops on the same topic through the Allen Academy.)
We're recognizing that the our cognition is more than just in our head. Marcia Conner, in her book  Learn More Now  mentioned how neuropeptides passed information around the body. Similarly, Annie Murphy Paul's  The Extended Mind talks about moving cognition (and learning) into the world. In my Make It Meaningful workshops (online or F2F at DevLearn 19 Oct), I focus on how to address the emotional component of learning. In short, learning is about more than just information dump and knowledge test.
Scientifically, we're finding there are lots of complex interactions between the current context, our prior experience, and our cognitive architecture. We're much more 'situated' in the moment than the rational beings we want to believe. Behavioral economics and Daniel Kahneman's research have made this abundantly clear. We try to avoid the hard mental work using shortcuts that work sometimes, but not others. (Understanding when is an important component of this).
We get good traction from learning science and instructional design approaches, for sure. There are good prescriptions (that we often ignore, for reasons above) about what to do and how. So, we should follow them. However, we need more. Which is why I tout LXD  Strategy! We need to account for complexity in learning design approaches.
For one, our design processes need to be iterative. We'll make our best first guess, but it won't be right, and we'll need to tune. The incorporation of agile approaches, whether SAM or LLAMA or even just iterative ADDIE, reflects this. We need to evaluate and refine our designs to match the fact that our audience is more complex than we thought.
Our design also needs to think about the emotional experience as well as the cognitive experience. We want our design processes to systematically incorporate humor, safety, motivation, and more. Have we tuned the challenge enough, and how will we know?  Have we appropriately incorporated story? Are our graphics aligned or adding to cognitive load? There are lots of elements that factor in.
Our design process has to accommodate SMEs who literally can't access what they do. Also learner interests, not just knowledge. We need to know what interim deliverables, processes for evaluation, times when we shouldn't be working solo, and tools we need. Most importantly, we have to do this in a practical way, under real-world resource constraints.
Which is why we need to address this strategically. Too many design processes are carry-over from industrial approaches: one person, one tool, and a waterfall process. We need to do better. There's complexity in learning design, both on the part of our learners, and ourselves as designers. Leveraging what we know about cognitive science can provide us with structures and approaches that accommodate these factors. That's only true, however, if we are aware and actively address it. I'm happy to help, but can only do so if you reach out. (You know how to find me. ;) Here's to effective and engaging  learning!