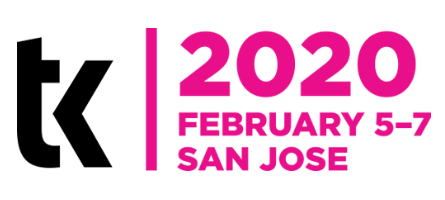 Amongst the conferences I go to (frequently the eLearning Guild events, others as invited or doing something) is ATD's Techknowledge. And I'll be there again this coming year (get 10% with this code: 30TK2020). And while I think both offerings are of interest, one is more problematic. So I'm asking your help in dealing with the upcoming TK2020's new approach.
It's in San Jose, which is always nice since it means I don't have to get on a plane. (I don't object, but I'd prefer to train or drive.). It's at the beginning of February (5-7), which  can be a quiet time. Also, Downtown San Jose has some really nice dining options (e.g. the mega food court at San Pedro Square Market). And the weather's unlikely to be icy or snowy. Maybe some rain, but tolerable temperatures. So it's convenient all around.
One session I'm doing is a traditional one hour presentation. This is one I trialed on my local chapter, and I enjoyed it and it seemed they did too. It's about how learning science suggests changes to curriculum and pedagogy. (Officially it's "Transforming Learning: A Learning Science-Based Curriculum and Pedagogy.") It's very LXD, and I think there are some interesting and challenging observations in it. In particular, I'll be bringing in the Free Energy principle and it's implications about why learning can and should be transformative. And more.
The other session is something new in format. They're being adventurous, and kudos to them. They're creating a suite of stages doing a variety of different themes (in their words):
In the Build area, you'll engage in hands-on learning and experimentation with the latest learning technologies.
The Disrupt area will feature ten hyper-focused facilitator-led conversations about industry issues.
At the Spark area you'll find your next big idea through mini-sessions and discussions on emerging trends.
At the Connect area, you'll participate in structured topic or industry-focused networking with your peers.
The Advance area will allow you to hone your skills in specific areas by participating in accelerated, mini-sessions and discussions.
At the Explore area you'll examine case studies of named organizations for new ideas and inspiration. Play sparks creativity, and what you do here will ignite your potential.
My session is in the Disrupt area, and not surprisingly the topic is myths. Well, the official title is "Professionalism in Practice: Resisting Hype, Myths, Superstitions, and Misconceptions." The issue is what to do!
I have 30 minutes. And I can see several things to do. The question is, which one is most appealing/interesting, and effective? So I'm hoping you'll help determine what I should be doing for the  upcoming TK2020's new approach.
Some options:
Make it just a Question and Answer session. I could open it up to whatever people would like to hear about myths and how to be prepared to withstand them.
Another option would be to do it as a slightly game show event; I did this with Jay Cross one time. I'd pick nine topics, put them up on the screen in a 3 x 3 grid, and address them in the order people choose.
In the spirit of the description, I'm  not going to just give a presentation, but "hyper-focused" means what? Maybe wrap a format around several top myths? (How many can I do in 30 minutes?) Asking attendees "what makes this appealing"? Then a brief explanation of why it's wrong. Then "what might you do instead?" And, finally "how can you prevent this?"
Or, focusing on the 'resist', I could crowd-source ideas around a general model of resistance. Asking, in some order: "Where do myths come from?" "Who can you trust?" "What's good evidence?" "How would you do it yourself?" "What's a practical process we can use?"
Or something else?
Obviously, I'm not short of ideas, but converging is challenging, I can see pluses and minuses on each. So, I thought I'd ask you all what you think about how I should adapt to the upcoming TK2020's new approach. Feedback not just welcome, but eagerly solicited!
So, c'mon, give me a gift here! (Obligatory season imprecation; or of course an interesting project for your organization ;).  And happy holidays to you and yours, and all the best for the coming year.