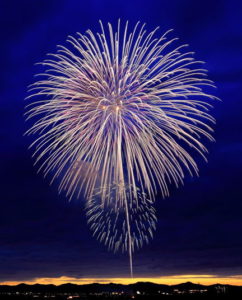 It's the new year, and I've been hinting for a while that something's up. Well, now I can announce it. The new year seems like the right time for news, so Happy New(s) Year!
While Quinnovation will continue, I have joined another initiative as well. If you've been paying attention, and I hope you have, two summers ago Will Thalheimer & Matt Richter ran a new and different event, the L&D Conference. It had two sessions of things, so it could reach most of the globe, and they were recorded so you could watch after the fact. There were also some asynch workshops. There was an emphasis on evidence-informed speakers and content.
It was successful enough that it convinced Matt and Will that there was the opportunity for a society promoting the same values. At the beginning of 2021, they began this initiative, the Learning Development Accelerator  (LDA). The society has had regular events, articles, also workshops. They also ran the conference again.
However, Will got a full-time job with Tier 1. Thus, trying to keep up with demand was, well, trying. After one unsuccessful attempt, they settled on a second choice to replace Will. I've agreed. Thus, I will now be working with Matt (who's heroically shouldered most of the work) to keep the society going. It's started, and continued, as all virtual. Which helps support the goal of being quite global. The other emphasis continues, to be evidence-based. I can align with that. I think it's our obligation as professionals. We need to promote those who are translating research into evidence-informed practices.
There's a second initiative of LDA as well. Matt thinks LDA should publish, and had offered me the chance to serve as initial publisher (more like Editor-In-Chief). So LDA Press is kicking off. We're going to have to start slow to grow, but stay tuned for initial publications. The goal is to fill in the gaps of the books we should have, and provide a better relationship with authors. We're already talking to some folks.
That's pretty much it. I'll continue to speak, write, run workshops, and assist clients as Quinnovation as well, but I'll also be putting energy into what I think is an important contribution. Of course, it's also about learning, stepping out of my comfort zone. My focus will be on trying to help introduce members to people and ideas they should know. The more we know, the better we can do our job! So that's my Happy New(s) Year, and wishing you and yours all the best for the coming year.