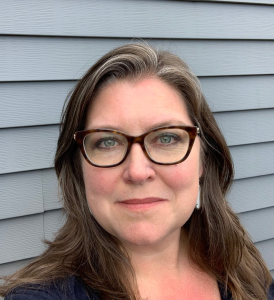 The Internet Time Alliance Memorial Award, in memory of Jay Cross, is presented to a workplace learning professional who has contributed in positive ways to the field of Informal Learning and is reflective of Jay's lifetime of work.
Recipients champion workplace and social learning practices inside their organization and/or on the wider stage. They share their work in public and often challenge conventional wisdom. The Award is given to professionals who continuously welcome challenges at the cutting edge of their expertise and are convincing and effective advocates of a humanistic approach to workplace learning and performance.
We announce the award on 5 July, Jay's birthday.
Following his death in November 2015, the partners of the Internet Time Alliance — Jane Hart, Charles Jennings, Clark Quinn, and Harold Jarche — resolved to continue Jay's work. Jay Cross was a deep thinker and a man of many talents, never resting on his past accomplishments, and this award is one way to keep pushing our professional fields and industries to find new and better ways to learn and work.
We introduce the winner of the 2023 ITA Jay Cross Memorial Award: Keeley Sorokti, (on the recommendation of a previous winner, 2018's Mark Britz).
Keeley Sorokti's career as a knowledge management professional has been marked by her expertise in guiding organizations and teams through transformative journeys in designing and sustaining social learning, online community, and knowledge-sharing practices. Her impact can be seen in her work with multiple technology, non-profit, and higher education organizations, where she has improved knowledge creation and sharing, cross-boundary connections, collaboration, and learning experiences. Currently serving as the Director of Knowledge and Collaboration at Sift, a Digital Trust & Safety late-stage technology startup, Keeley's role involves co-designing solutions that place people at the center, fostering an open learning, knowledge sharing and collaboration culture across the organization.
In addition to her role at Sift, Keeley Sorokti's influence extends beyond her workplace. She actively shares her expertise and insights. As an instructor, she co-teaches the Creating and Sharing Knowledge class in the Master of Science in Learning and Organizational Change (MSLOC) program at Northwestern University. She co-founded the Chicago Online Community Professionals peer-to-peer community of practice and coworking group where KM, L&D, online community, and digital workplace professionals from around the world support each other as they work to transform the way we work, learn, and share knowledge in our organizations.
Keeley has shown a commitment to advancing the field of workplace learning and her passion for working out loud and making work visible exemplifies her humanistic approach to learning and performance.
Browse Keeley's articles and presentations: tinyurl.com/keeley-sorokti